I got my first Stitch Fix in the mail last week and I am so excited to share what I got with you!
Stitch Fix
is basically just a personalized styling service that delivers gorgeous clothing and accessories right to your door! First, you fill out the "in depth" style profile that will help the stylist choose pieces suited perfectly for you. It is super specific down to each detail, colors and fabrics. If there are certain pieces you are not interested in getting you can say that too! For example, I didn't want any jewelry or accessories in my box. You can also link an any social media, such as a fashion
Pinterest board!
Once you box is all ready to ship you pay a $20 styling fee that can be put towards any pieces that you choose. So fun! Everything in my box was packaged so perfectly, they really have attention to detail down!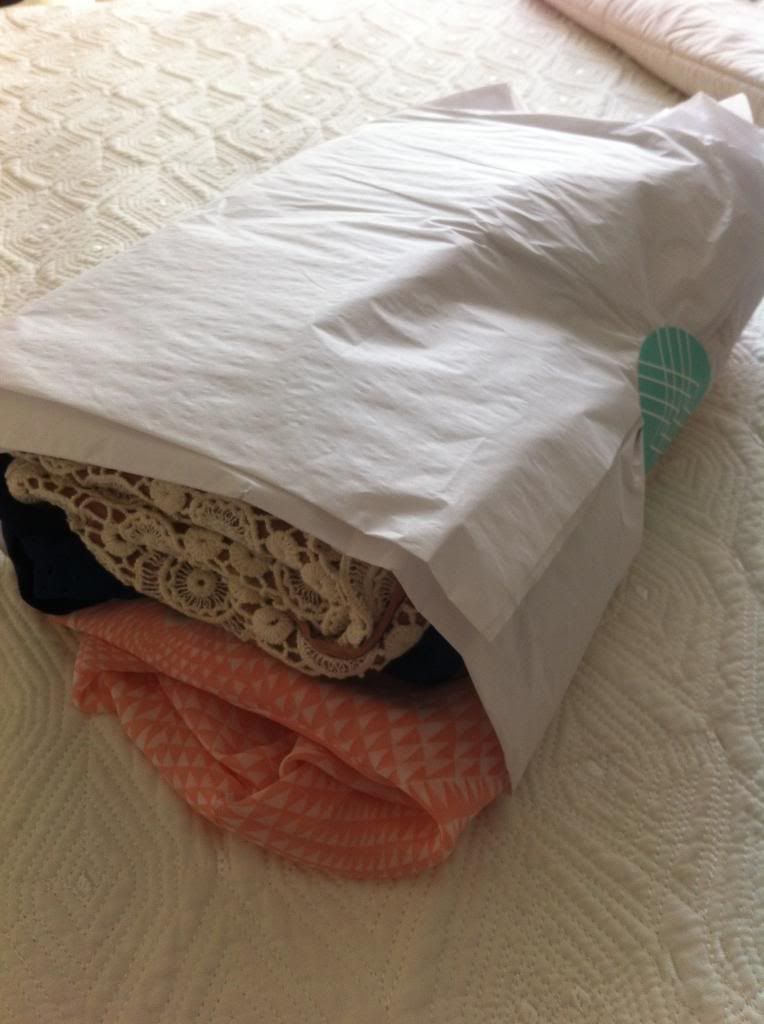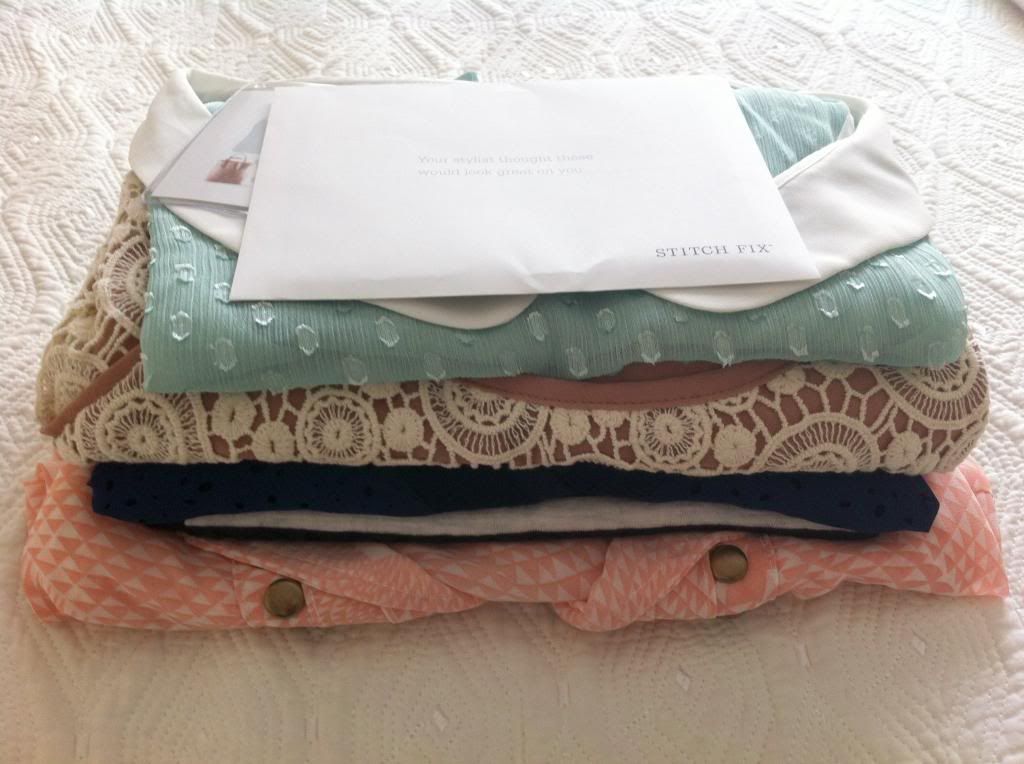 The first item I got was this coral colored sheer top. It had a super fun triangle almost tribal pattern all over as well as studs on the sleeves and around the neckline. I was so excited to see this in my box, it is something I would have picked out myself! Unfortunately, it was TINY! I mean so small I couldn't even get it over my head. So sad but glad I got to see it.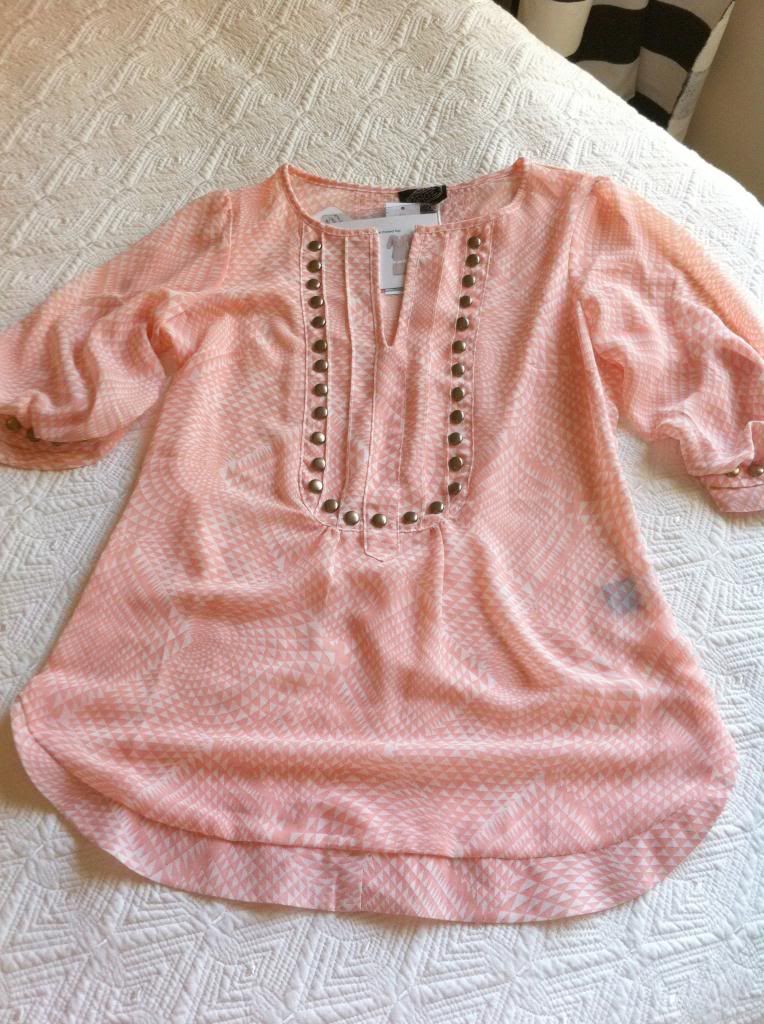 Next was this peter pan collared tank top. It was a very pretty mint color which is perfect for spring, but I did not like this top at all. I felt like a little girl when I put it on, just not my style. Also, for reference, it was really short on me (I'm 5'6). Almost a midriff top!
This cardigan was my absolute favorite item! I am a cardigan fanatic, I wear them year round so I fell in love with this right away. The color was a navy blue with pearl buttons, but what stole the show was the front. It was a little bit lighter blue but was a sheer fabric with laser cut flowers on it. Gorgeous! I had never seen anything like this. However, it was crazy expensive. Just not in my budget so it had to go back.
Next I got this adorable lace top. It was a dusty rose color with cap sleeves and a loser fit. It was way to tight across my chest but I almost kept it so I could wear it with my black maxi skirt! Ah! So cute!
Lastly, was this striped skirt. Way to tight and way too short. Back into the box.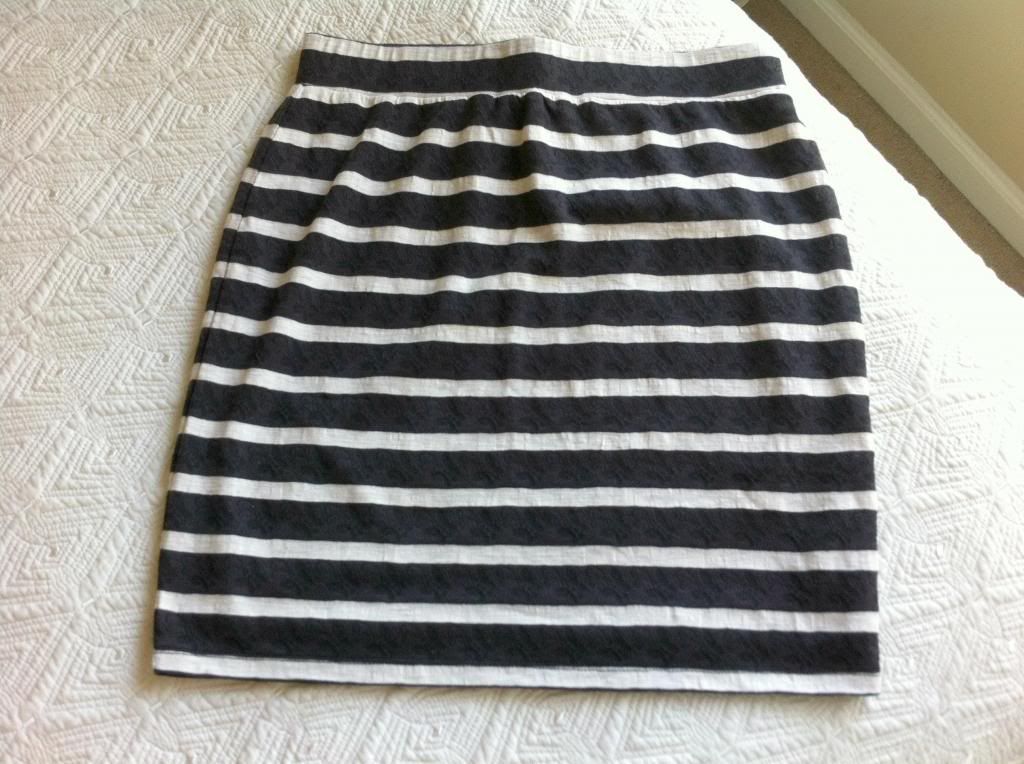 So all in all I ended up sending all 5 pieces back. Nothing really fit me well enough to keep so I ended up losing the $20 styling fee, but thats ok. The stylist did such a great job for the first time, I loved most of the pieces they just didnt fit. I will definatly be ordering from Stitch Fix in the future, right after I update my style profile : ) If you are interested in signing up,
here is an invite for ya!
Oh, and another cute thing they do is attach this little informational card showing you different ways to style that item. I love that!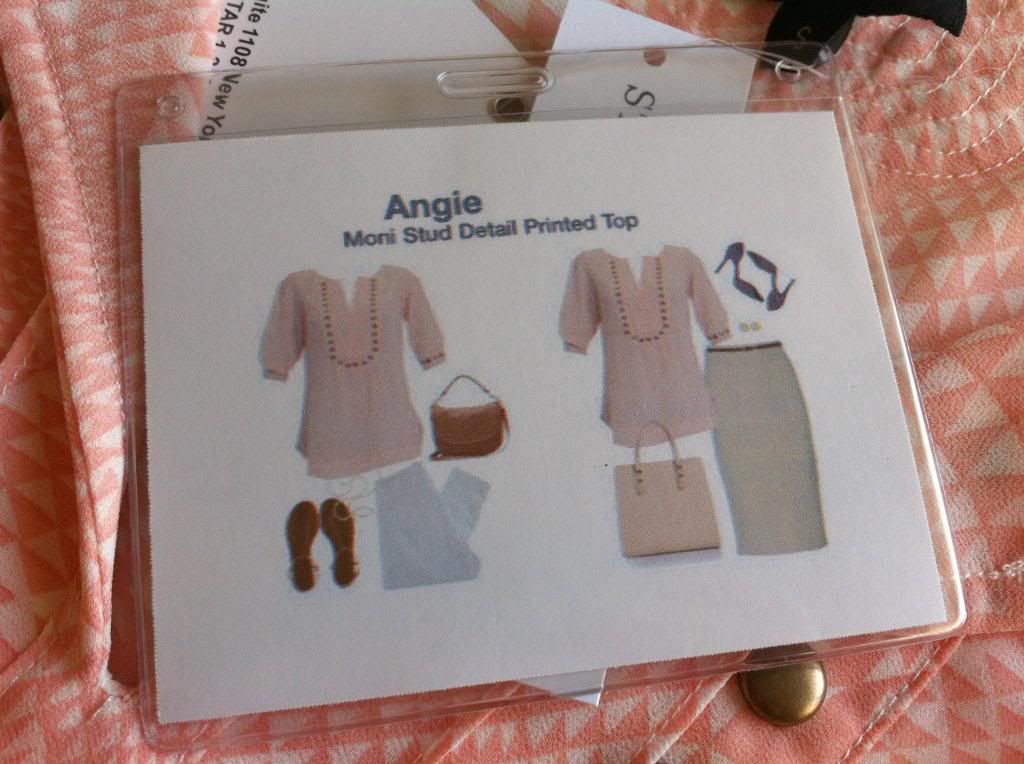 >>>>>>>>>>>>>>>>>>>>>>
Today I am also helping Shane at
Whispering Sweet Nothings
celebrate her 21st birthday with a fab giveaway! Make sure you enter to win over $150 worth of prizes!
The day we've all been waiting for has finally arrived! I became legal, and you ladies reap the benefits. Over $150 worth of my favorite things all to one lucky winner!

the prizes:
$45 to Target
*
$25 to Victoria's Secret
*
2 Julep Nail polish
*
$20 to Etsy
*
$50 Starbucks
*
Starbucks Coffee
*
$20 to

Mintgem
*
Chocolate
*
$10 Paypal cash
*
Nail polish + jewelry
*
6 months WSN ad space ($90 value)
*
Surprise jewelry from my shop
All to ONE lucky winner chosen at random!
**Come back daily to tweet/share for maximum entries!

a Rafflecopter giveaway